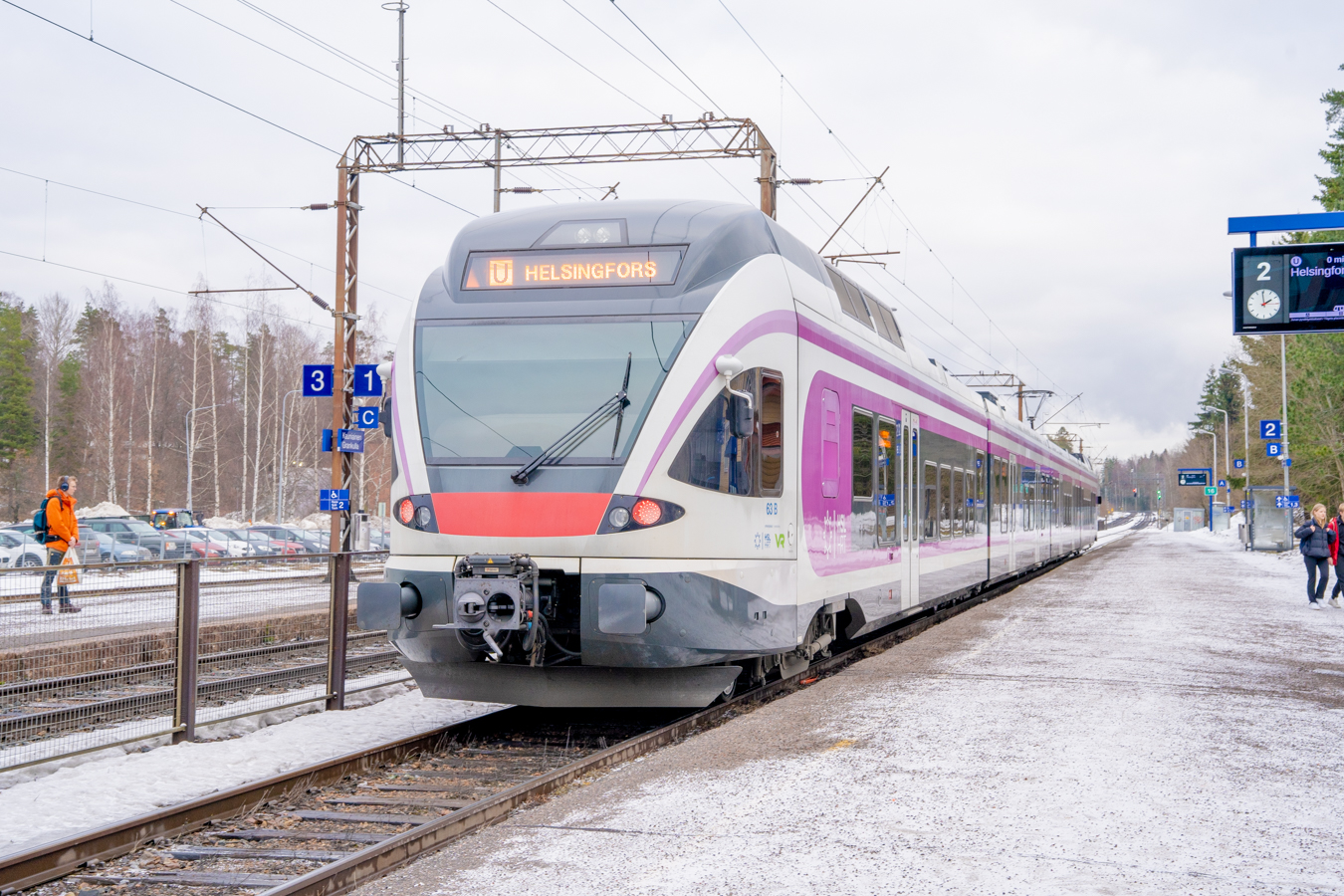 Arriving to Grani
You can conveniently visit us by train, car or bus. Shopping center Grani is located in the center of Kauniainen, at Kauniaistentie 7.
From Kauniainen train station, there is only a 350-meter walk to the shopping center. Grani is also located along several bus lines. Check HSL route guide for more detailed information about each line.
For those arriving by car, there is a two-hour free parking in the front yard parking lot and a three-hour free parking on the roof of the shopping center's parking deck. Both parking areas can be accessed via the Kauniaistentie roundabout. Remember parking disc whenever using our parking facilities!